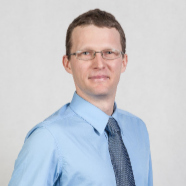 dr inż. Karol Niklas
Adiunkt
Workplace

Budynek Wydziału Oceanotechniki i Okrętownictwa pokój 268

Phone

(58) 347 19 43
This paper presents a benchmark study on collision simulations that was initiated by the MARSTRUCT Virtual Institute. The objective was to compare assumptions, finite element models, modelling techniques and experiences between established researchers within the field. Fifteen research groups world-wide participated in the study. An experiment involving a rigid indenter penetrating a ship-like side structure was used as the case...

Results of ship resistance predictions obtained from towing tank experiments are affected by the method used to extrapolate from a model scale to a ship scale. Selection of method to determine a form factor is subjective and the extrapolation method is accurate for typical hull forms. For innovative hull forms the proper method for calculating the form factor is questionable. Moreover, the influence of the extrapolation method...

The offshore wind power industry is the branch of electric energy production from renewable sources which is most intensively developed in EU countries. At present, there is a tendency to install larger-power wind turbines at larger distances from the seashore, on relatively deep waters. Consequently, technological solutions for new supporting structures intended for deeper water regions are undergoing rapid development now. Various...
seen 1102 times