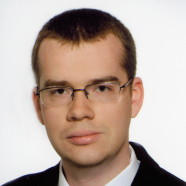 dr inż. Konrad Mariusz Marszałkowski
The article presents a continuation of research carried out concerning identification of energy consequences of mechanical fatigue within a propeller shaft in a rotating mechanical system, while working under conditions of the loss of the required alignment of shaft lines. Experimental research was carried out on a physical model reflecting a full-sized real object: i.e., the propulsion system of the ship. It is proven, by means...

The development of modern technologies and their increasing availability, as well as the falling costs of highly ecient propulsion systems and power sources, have resulted in electric or hybrid propulsions systems' growing popularity for use on watercraft. Presented in the paper are design and lab tests of a prototype parallel hybrid propulsion system. It describes a concept of retrofitting a conventionally powered nine meter-long...

Analizując eksploatacyjne przyczyny utraty współosiowości linii okrętowych wałów napędowych należy zauważyć, że jedynie systematyczna kontrola wzajemnego posadowienia elementów linii napędowej (silnika, linii wałów pośrednich i wału śrubowego) prowadzi do zwiększenia niezawodności okrętowego układu napędowego. Wstępnej oceny stanu współosiowości linii wałów okrętowych, w zakresie ich przesunięcia i załamania dokonuje się podczas...
Obtained scientific degrees/titles
Obtained science degree

dr inż. Mechanical engineering

(Engineering and Technology)
seen 547 times