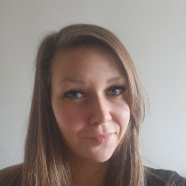 mgr inż. Magdalena Kunicka
Interest in hybrid propulsion systems that can be used on small vessels has increased significantly in recent years. They can replace inefficient and environmentally burdensome conventional systems based on diesel engines. Hybrid propulsion has many advantages such as high energy efficiency and virtually noiseless operation, and therefore it fits well with the current trends of "green shipping" and "zero emission". The aim of the...

In recent years, there has been a significant development in "green" and energy efficient propulsion systems, which fits into the general trend of environmentally friendly "green shipping". The pursued goal is to construct a safe passenger ship that is low in energy demand and equipped with a highly energy efficient, emission-free propulsion system. The paper presents main problems encountered by designers of a small, hybrid-powered...

Nowoczesne i ekologiczne układy napędowe zyskują coraz większą popularność. Ze względu na wzrost świadomości społeczeństwa oraz restrykcyjne przepisy odnośnie ochrony środowiska w najbliższych latach konwencjonalne układy napędowe mogą nie zostać dopuszczone do dalszej eksploatacji. Dobór alternatywnego rozwiązania jest zależny od wielu czynników, jak na przykład od rodzaju akwenu, po którym porusza się jednostka pływająca, jej...
seen 443 times