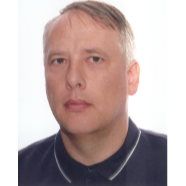 In this paper the architecture of the software designed for management of position and identification data of floating and flying objects in Maritime areas controlled by Polish Border Guard is presented. The software was designed for managing information stored in a distributed system with two variants of the software, one for a mobile device installed on a vessel, an airplane or a car and second for a central server. The details...

Metoda okien jest sposobem szybkiego i skutecznego projektowania filtrów ułamkowoopóźniających. Jednakże wzmocnienie tak zaprojektowanego filtru różni się od zakładanej wartości idealnej. To zjawisko, nazywane deficytem wzmocnienia, negatywnie wpływa na jakoś projektowanego filtru. Artykuł poświęcono wynikom badań oraz metodom korekcji tego problemu. Omówiono wpływ współczynnika korekcji deficytu wzmocnienia na charakterystykę...

In this paper a numerically efficient method for designing a nearly optimal variable fractional delay (VFD) filter based on a simple and well-known window method is presented. In the proposed method a single window extracted from the optimal filter with fixed fractional delay (FD) is divided into even and odd part. Subsequently, the odd part is discarded and symmetric even part of the extracted window is used to design a family...
Obtained scientific degrees/titles
Obtained science degree

dr hab. inż. Telecommunications

(Technology)

Obtained science degree

dr inż. Telecommunications

(Technology)
seen 222 times