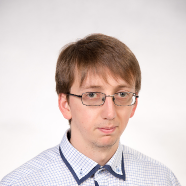 mgr inż. Tomasz Bieliński
The paper presents a novel design of a Web-based Safe City & Coastal Zone GIS (SCCZ-GIS). The system integrates data acquired from different remote sensing and geospatial data sources for the purpose monitoring the security of the coastal zone, its inhabitants and Critical Infrastructure. The system utilises several innovative technologies and solutions, and is capable of direct co-operation with different remote sensing data sources...

The effect of cloud parallax shift occurs in satellite imaging, particularly for high angles of satellite observations. This study demonstrates new methods of parallax effect correction for clouds observed by geostationary satellites. The analytical method that could be found in literature, namely the Vicente et al./Koenig method, is presented at the beginning. It approximates a cloud position using an ellipsoid with semi-axes...

The flooding extent area in a river valley is related to river gauge observations such as discharge and water elevations. The higher the water elevations, or discharge, the larger the flooding area. Flooding extent maps are often derived from synthetic aperture radar (SAR) images using thresholding methods. The thresholding methods vary in complexity and number of required parameters. We proposed a simple thresholding method that...
seen 701 times