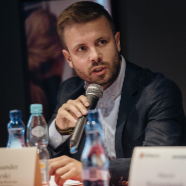 dr hab. inż. Aleksander Orłowski
The study presents the possibility of multi-criteria decision analysis (MCDA) application when choosing analytical procedures with low environmental impact. A type of MCDA, Preference Ranking Organization Method for Enrichment Evaluations (PROMETHEE), was chosen as versatile tool that meets all the analytical chemists – decision makers requirements. Twenty five analytical procedures for aldrin determination in water samples (as...

In this study we perform ranking of analytical procedures for 3-monochloropopane-1,2-diol determination in soy sauces with PROMETHEE method. Multicriteria decision analysis was performed for three different scenarios – metrological, economic and environmental, by application different weights to decision making criteria. All three scenarios indicate capillary electrophoresis – based procedure as the most preferable. Apart from...

A standard method can be considered as a common-good "resource," and the solution to "the commons" problems usually lies in societal self-organization. The multi-criteria decision analysis (MCDA) was applied to model complex phenomena, such as the standard selection for imidacloprid determination. In this process, the standard was self-selected by the analytical chemistry society. The results show that analytical chemistry is a...
Obtained scientific degrees/titles
Obtained science degree

dr hab. inż. Management and quality studies

(Social studies)

Obtained science degree

dr inż. Management

(Economics)

Politechnika Poznańska, Wydział Inżynierii Zarządzania
seen 959 times