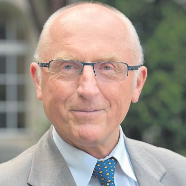 prof. dr hab. inż. Jacek Namieśnik
The current state-of-the-art of passive sampling and/or extraction methods for long-term monitoring of pollutants in different environmental compartments is discussed in this review. Passive dosimeters that have been successfully used to monitor organic and inorganic contaminants in air, water, sediments, and soil are presented. The application of new approaches to the determination of pollutants at the sampling stage is discussed....

Based on the recently published literature, this review provides an update of the most important features and application of formats and devices employed in solid phase extraction (SPE). Special attention was paid on new trapping media proposed in SPE prior the chromatography analysis, based on the use of nanostructured materials, including carbon nanomaterials, electrospun nanofibers, dendrimes and magnetic nanoparticles, molecular...

This article presents the most popular methods of sewage sludge management and associated unit operations and processes referring to them. The most popular methods are: Reclamation and adaptation of lands to specific needs; plant cultivation not intended for consumption or for production of food; usage in agriculture; usage in building; recovery of phosphorus, rare earth metals or fats and usage in industry; producing combustible...
Obtained scientific degrees/titles
Obtained science title

prof. Analytical Chemistry

(Chemical sciences)

Prezydent RP

Obtained science degree

dr hab. inż. Chemistry

(Chemical sciences)

Obtained science degree

dr inż. Chemical technology

(Technology)
seen 7300 times