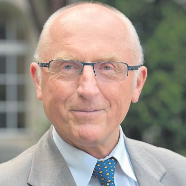 prof. dr hab. inż. Jacek Namieśnik
Polycyclic aromatic hydrocarbon (PAH) diagnostic ratios have recently come into common use as a toolfor identifying and assessing pollution emission sources. Some diagnostic ratios are based on parentPAHs, others on the proportions of alkyl-substituted to non-substituted molecules. The ratios areapplicable to PAHs determined in different environmental media: air (gas þ particle phase), water,sediment, soil, as well as biomonitor...

We propose the analytical eco-scale as a novel comprehensive approach to evaluating the greenness of analytical methodology. It is based on assigning penalty points to parameters of an analytical process that are not in agreement with the ideal green analysis. This approach compares different parameters and different steps of the analytical process. Traditional green chemistry metrics 9e.g. Atom Economy, E-factor and Reaction Mass...

Based on the recently published literature, this review provides an update of the most important features and application of formats and devices employed in solid phase extraction (SPE). Special attention was paid on new trapping media proposed in SPE prior the chromatography analysis, based on the use of nanostructured materials, including carbon nanomaterials, electrospun nanofibers, dendrimes and magnetic nanoparticles, molecular...
Obtained scientific degrees/titles
Obtained science title

prof. Analytical Chemistry

(Chemical sciences)

Prezydent RP

Obtained science degree

dr hab. inż. Chemistry

(Chemical sciences)

Obtained science degree

dr inż. Chemical technology

(Technology)
seen 15279 times