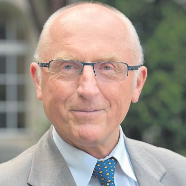 prof. dr hab. inż. Jacek Namieśnik
Polycyclic aromatic hydrocarbon (PAH) diagnostic ratios have recently come into common use as a toolfor identifying and assessing pollution emission sources. Some diagnostic ratios are based on parentPAHs, others on the proportions of alkyl-substituted to non-substituted molecules. The ratios areapplicable to PAHs determined in different environmental media: air (gas þ particle phase), water,sediment, soil, as well as biomonitor...

The current state-of-the-art of passive sampling and/or extraction methods for long-term monitoring of pollutants in different environmental compartments is discussed in this review. Passive dosimeters that have been successfully used to monitor organic and inorganic contaminants in air, water, sediments, and soil are presented. The application of new approaches to the determination of pollutants at the sampling stage is discussed....

Dozymetria pasywna stanowi użyteczne narzędzie wykorzystywane w monitoringu środowiskowym. W pracy zostały zawarte nowe rozwiązania i udoskonalenia istniejących próbników pasywnych oraz praktyczne ich wykorzystanie w monitoringu środowiskowym.
Obtained scientific degrees/titles
Obtained science title

prof. Analytical Chemistry

(Chemical sciences)

Prezydent RP

Obtained science degree

dr hab. inż. Chemistry

(Chemical sciences)

Obtained science degree

dr inż. Chemical technology

(Technology)
seen 7823 times