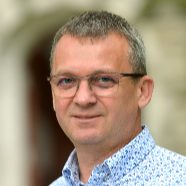 prof. dr hab. inż. Piotr Konieczka
We propose the analytical eco-scale as a novel comprehensive approach to evaluating the greenness of analytical methodology. It is based on assigning penalty points to parameters of an analytical process that are not in agreement with the ideal green analysis. This approach compares different parameters and different steps of the analytical process. Traditional green chemistry metrics 9e.g. Atom Economy, E-factor and Reaction Mass...

This article presents the most popular methods of sewage sludge management and associated unit operations and processes referring to them. The most popular methods are: Reclamation and adaptation of lands to specific needs; plant cultivation not intended for consumption or for production of food; usage in agriculture; usage in building; recovery of phosphorus, rare earth metals or fats and usage in industry; producing combustible...

Phosphorus deposits around the world are rapidly depleting, therefore phosphorus recovery methods are gaining more and more interest both in science and industry. This article presents the main methods of phosphorus recovery from sewage sludge. The described approaches are divided in two groups: phosphorus recovery from sewage sludge and leachate, and recovery of phosphorus from sewage sludge ashes. The latter seems to have more...
Obtained scientific degrees/titles
Obtained science title

prof. Chemistry

(Chemical sciences)

Obtained science degree

dr hab. inż. Chemistry

(Chemical sciences)

Obtained science degree

dr inż. Chemistry

(Chemical sciences)
seen 4191 times