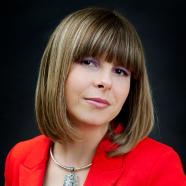 dr inż. Beata Majkowska-Marzec
Adiunkt
Workplace

Budynek Wydziału Mechanicznego pokój 200 E

Phone

(58) 347 17 96
The purpose of the research was to establish the influence of the solution composition and the electrophoretic deposition voltage on the coating homogeneity and thickness, nanohardness, adhesion, corrosion resistance and wettability. The Ti13Zr13Nb alloy was coated by the electrophoretic technique with hydroxyapatite in a solution containing 0.1, 0.2 or 0.5 g nanoHAp in 100 mL of suspension and at voltage 15, 30 or 50 V. The scanning...

The purpose of this paper is to show results of laser treatment at cryogenic conditions of the Ti6Al4V alloy used for orthopedic applications. That modification process ought to bring beneficial changes of microstructure and residual stresses in the surface layer. The paper presents the abrasive wear of the base and laser remelted material in association with ceramics Al2O3. Despite the surface cracking after laser treatment the...

The Ti13Nb13Zr alloy was subjected to laser modification with the Nd:YAG laser provided that such treatment would increase the surface roughness followed improved adhesion of hydroxyapatite (HAp) coatings The hydroxyapatite was deposited by electrophoretic method in suspension of 0.5 g HA powder and 100 ml ethyl alcohol. The deposition was carried out for 10 min at 10 V voltage followed by drying at room temperature for 24 h and...
Obtained scientific degrees/titles
Obtained science degree

dr inż. Materials engineering

(Technology)
seen 501 times