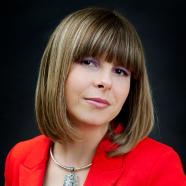 dr inż. Beata Majkowska-Marzec
The purpose of the research was to establish the influence of the solution composition and the electrophoretic deposition voltage on the coating homogeneity and thickness, nanohardness, adhesion, corrosion resistance and wettability. The Ti13Zr13Nb alloy was coated by the electrophoretic technique with hydroxyapatite in a solution containing 0.1, 0.2 or 0.5 g nanoHAp in 100 mL of suspension and at voltage 15, 30 or 50 V. The scanning...

Carbon nanotubes are proposed for reinforcement of the hydroxyapatite coatings to improve their adhesion, resistance to mechanical loads, biocompatibility, bioactivity, corrosion resistance, and antibacterial protection. So far, research has shown that all these properties are highly susceptible to the composition and microstructure of coatings. The present research is aimed at studies of multi-wall carbon nanotubes in three different...

The laser alloying is a continually developing surface treatment because of its significant and specific structuration of a surface. In particular, it is applied for Ti alloys, being now the most essential biomaterials` group for load-bearing implants. The present research was performed on the Ti13Nb13Zr alloy subject to laser modification in order to determine the treatment effects on surface topography and its some mechanical...
Obtained scientific degrees/titles
Obtained science degree

dr inż. Materials engineering

(Technology)
seen 1177 times