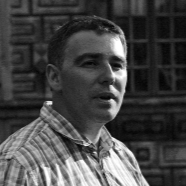 dr inż. arch. Piotr Samól
Business contact
Centrum Transferu Wiedzy i Technologii
Location

Al. Zwycięstwa 27, 80-219 Gdańsk

Phone

+48 58 348 62 62

E-mail
W monografii ustalono m.in.: 1) położenie strefy osadniczej Młodego Miasta i zasięg jego patrymonium, 2) liczbę i (w miarę możliwości) lokalizację obiektów sakralnych w tym ośrodku, 3) zmiany w statusie parafialnym kościoła św Bartłomieja, 4) przemiany demograficzne ośrodka młodomiejskiego, 5) związki elity politycznej Młodego Miasta z Głównym Miastem oraz ich kontakty z Zakonem, 6) rolę portu Młodego Miasta jako ośrodka pomocniczego...

Contrary to the southern Europe the first signs of Renaissance in northern parts of the Holy Roman Empire as well as in Poland and Lithuania might be observed only at the beginning of the 16th century. Initially, they were created by Italian teams which came from Florence, Rome and the region of Como. One of the most recognizable marks of that process was the transfer of the Italian craftsmen and architectural solutions, e.g....

Artykuł omawia najstarsze założenie dominikanów w Elblągu będące jednocześnie (obok katedry w Chełmży) najstarszym rozpoznanym i zachowanym sakralnym obiektem kubaturowym na terenie państwa zakonu krzyżackiego w Prusach. Przedstawiono dwie fazy rozwoju oratorium - późnoromańską (1246-ok.1250) i wczesnogotycką (ok. 1275 r.) wskazując na ich związki artystyczne. Podstawę badań stanowiły autorskie badania architektoniczne obiektu.
Obtained scientific degrees/titles
Obtained science degree

Wydział Historyczny, Uniwersytet Gdański

Obtained science degree

dr inż. arch. Architecture and urban sciences

(Technology)
seen 1479 times