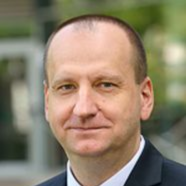 prof. dr hab. inż. Jacek Stefański
Dean
Phone

(58) 347 17 84
Broadcasting services seek to optimize their use of bandwidth in order to maximize user's quality of experience. They aim to transmit high-quality digital speech and music signals at the lowest bitrate. They intend to offer the best quality under available conditions. Due to bandwidth limitations, audio quality is in conflict with the number of transmitted radio programs. This paper analyzes whether the quality of real-time digital...

W artykule przedstawiono informacje oparte zarówno na danych literaturowych jak i własnych doświadczeniach dotyczące:-podstawowych tendencji rozwojowych w zakresie analityki i monitoringu zaneczyszczeń powietrza atmosferycznego-wymogów metrologicznych stawianych różnych typom urządzeń kontrolno-pomiarowych;-klasyfikacji analizatorów i monitorów wykorzystywanych w monitoringu powietrza.

A new method for a location service in the asynchronous wireless sensor networks is outlined. This method, which is called asynchronous time difference of arrival (ATDOA), enables calculation of the position of a mobile node without knowledge of relative time differences (RTDs) between measuring sensors. The ATDOA method is based on the measurement of time difference of arrival between the node and the same sensor at the discrete...
Obtained scientific degrees/titles
Obtained science title

prof. dr hab. inż. Information and communication technology

(Engineering and Technology)

Obtained science degree

dr hab. inż. Telecommunications

(Technology)

Obtained science degree

dr inż. Telecommunications

(Technology)
seen 4927 times