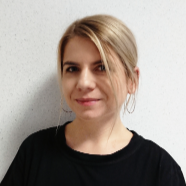 dr inż. Katarzyna Karpienko
The novel fiber-optic low coherence sensor with thin diamond films is demonstrated. The undoped and boron-doped diamond films were elaborated by the use of the microwave plasma enhanced chemical vapor deposition (μPE CVD) system. The optical signal from the Fabry–Pérot cavity made with the application of those thin films is sensitive to displacement. The sensor characterization was made in the range of 0–600 μm. The measurements...

We present the implementation and validation of low-coherence Fabry–Perot interferometer for refractive index dispersion measurements of liquids. A measurement system has been created with the use of four superluminescent diodes with different optical parameters, a fiber-optic coupler and an optical spectrum analyzer. The Fabry–Perot interferometer cavity has been formed by the fiber-optic end and mirror surfaces mounted on a micromechanical...

The growing human impact on aquatic environments, due to the extensive use of pharmaceuticals and the release of persistent pollutants, makes it necessary to implement new widespread methods for the characterisation and quantification of such contaminants and relative degradation products. Carbamazepine, 5H-dibenzo[b,f]azepine-5-carboxamide, (CBZ) is a widely used anti-epileptic drug, characterised by its limited removal by conventional...
seen 1203 times