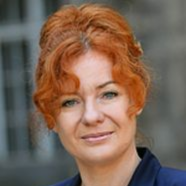 prof. dr hab. inż. Magdalena Gajewska
Nitrogen removal in treatment wetlands is influenced by many factors, and the presence of electron donors (biodegradable organic matter) and electron acceptors (nitrate ions) is the main limiting one; for obtaining these conditions, multistage treatment wetlands (MTWs) are required, where an extensive nitrification can be obtained in the first stages under aerobic conditions leaving then to the following anoxic/anaerobic stages...

Pharmaceutical residues are an emerging environmental problem. It is strongly confirmed that pharmaceuticals are present in soils and environmental waters (surface, marine and even groundwater), and that wastewater treatment plant (WWTP) effluents are the main source of pharmaceuticals in the watershed. The aim of this studywas to recognize the spatial distribution and seasonal changes of selected pharmaceuticals in conventional WWTP...

In the last fewyears the idea of circular economy has become essential. Thus, designing methods of nutrients removal should be based on usingmaterials that make it possible to recover those nutrients. Recently,methods applied in wastewater treatment plants cannot provide optimal results; moreover, the application of commercial coagulants like ferric chloride and polyaluminumchloride can cause difficulties in potential recovery...
Obtained scientific degrees/titles
Obtained science degree

dr inż. Environmental engineering

(Technology)
seen 5131 times