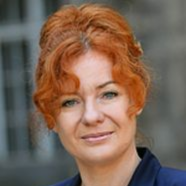 prof. dr hab. inż. Magdalena Gajewska
tThe aim of the study was to determine the influence of the particle size of carbonate–silica rock (opoka)used in rock filters on the efficiency of phosphorus removal from domestic wastewater. The investigationswere carried out in a laboratory using a model consisting of three vertical flow filters with carbonate–silicarock of different particle sizes (G1= 1–2 mm; G2= 2–5 mm; G3= 5–10 mm). The tested rock was subjectedto decarbonising...

The paper presents the results of a study of the reliability and efficiency of pollutant removal during long term operation of a one-stage constructed wetland system with horizontal flow. The flow rate of the wastewater treatment plant was 1.2 m3·d-1 during the research period. Physical and chemical analyses of raw wastewater and treated effluent were carried out in the years 1997–2010 (14 years). During this study period, 56 series...

Nitrogen removal in treatment wetlands is influenced by many factors, and the presence of electron donors (biodegradable organic matter) and electron acceptors (nitrate ions) is the main limiting one; for obtaining these conditions, multistage treatment wetlands (MTWs) are required, where an extensive nitrification can be obtained in the first stages under aerobic conditions leaving then to the following anoxic/anaerobic stages...
Obtained scientific degrees/titles
Obtained science degree

dr inż. Environmental engineering

(Technology)
seen 3368 times