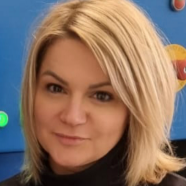 The surface condition of an implant has a significant impact on response occurring at the implant-biosystem border. The knowledge of physical-chemical and biological processes allows for targeted modification of biomaterials to induce a specified response of a tissue. The present research was aimed at development of technology composing of obtaining the nanotube oxide layers on a porous titanium alloy Ti13Nb13Zr, followed by the...

The properties of chitosan coatings on titanium surfaces may be influenced by a variety of factors, including their chemical characteristics and the deposition method. The aim of this research was to determine the influence of a chitosan's origin (a type of shrimp) and deacetylation degree (DD), when deposited on a very smooth titanium surface, on adhesion and biological behavior. The tests were performed using chitosan of a degree...

The AISI 316L type steel belongs to the group of chromium-nickel stainless steels. They are determined according to European standards as X2CrNiMo17-12-2 and belong to the group of austenitic stainless steels. Steels of this group are used for elements working in seawater environments, for installations in the chemical, paper, and food, industries, for architectural elements, and many others. The chemical composition of corrosion-resistant...
seen 881 times