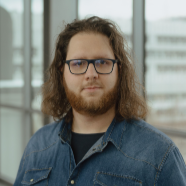 Apart from its bone filler and fracture stabilizing function, bone cement can be used as a carrier of bioactive substances, and such modified bone cement can protect the implant against microorganisms, treat local infections and combat bacteria introduced during the surgical procedure. In this paper, the effects of modifying antibiotics and nanosilver on the biomechanical properties of bone cement were examined. The following tests...

Bacterial infections due to bone replacement surgeries require modifications of bone cement with antibacterial components. This study aimed to investigate whether the incorporation of gentamicin or nanometals into bone cement may reduce and to what extent bacterial growth without the loss of overall cytocompatibility and adverse effects in vitro. The bone cement Cemex was used as the base material, modified either with gentamicin...

Background and Objectives: Surgical site infection (SSI) is a significant complication of non-reconstructive and reconstructive breast surgery. This study aimed to assess SSI after breast surgery over five years in a single center in Poland. The microorganisms responsible for SSI and their antibiotic susceptibilities were determined. Materials and Methods: Data from 2129 patients acquired over five years postoperatively by the...
seen 710 times