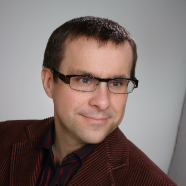 W artykule przedstawiono wyniki pomiarów i analizy wpływu systemów oświetleniowych opartych o oprawy LED w dwóch różnych konfiguracjach stosowania na ogólny poziom zaburzeń mało częstotliwościowych. Dodatkowo przeprowadzono badania dostępnych komercyjnie układów oświetleniowych LED oraz jarzeniowych w izolowanym środowisku pracy, badając wpływ wysokich poziomów zaburzeń na charakterystyki ich pracy. W podsumowaniu zaprezentowano...

Oprogramowanie Systemu Zarządzania Energią (SZE) musi gromadzić różnego rodzaju dane, od wskaźników efektywności energetycznej – poprzez analizy energetyczne, krzywe trendu, listy komunikatów alarmowych – aż do skomplikowanych raportów graficznych. Zużycie energii może być analizowane nie tylko według ilości produkcji, ale również w połączeniu z danymi dotyczącymi cen i kosztów. System Zarządzania Energią (SZE) jest działaniem...

This article presents measurements of electric power absorbed by a newly built facility for office and scientific research activities. These measurements highlighted the need for compensation of capacitive reactive power—not predicted by the designer—due to the vast use of LED lighting in the facility. The article also describes a reactive power compensation system, designed on the basis of the above-mentioned measurements, and...
Obtained scientific degrees/titles
Obtained science degree

dr inż. Electrical engineering

(Technology)
seen 1708 times