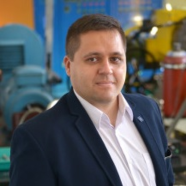 dr inż. Piotr Patrosz
In the paper results of experimental tests on multi-plate wet clutch torque capacity for various diameters and numbers of friction plates are presented. Construction of an apparatus for laboratory tests of wet clutch engagement, drag torque and maximum torque is shown. Methodology of maximum torque capacity experiment and hydraulic circuit diagram, which supplies a motor and an actuator for the experiment are described. Analytically...

In this paper, pressure losses in hydraulic motor supplied with water and mineral oil (two liquids that have significantly different viscosity and lubricating properties) are described and compared. The experimental tests were conducted using a hydraulic satellite motor that is dedicated to working with different liquids, including water. The methodology of measuring the pressure drop in internal channels of this motor is also...

Artykuł opisuje metodologię statycznego i dynamicznego badania zaworów hamulcowych. Stanowisko badawcze zaprojektowano i zbudowano na Politechnice Gdańskiej jako część projektu badawczo-rozwojowego pt.: "Zaprojektowanie i zbadanie innowacyjnych podsystemów ładowarek kołowych firmy Hydro-Metal", dofinansowanego przez PARP w ramach programu "Bon na innowacje". Ponadto przedstawiono szczegóły konstrukcyjne i funkcje najczęściej spotykanych zaworów...
seen 642 times