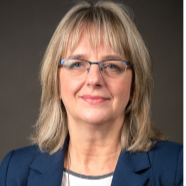 mgr Renata Downar-Zapolska
Senior Specialist
Workplace

Gmach B pokój 401

Phone

(58) 347 24 12
Building Knowledge Economies (KE) is a long-term process. However, civilizational and technological changes together with EU's Lisbon Strategy help in creating solutions that may speed up economical growth of countries and their regions. This seems to be a very important issue, as during last two centuries history shown, that wisdom and human invention and innovation are the most important factor driving economical growth. In this...

W rozdziale przedstawiono analizę wskaźników opisującychgospodarkę opartą na wiedzy (GOW). Przedstawiono wskaźnik GOW wwymiarze regionalnym, dla poszczególnych województw w Polsce iporównano go z syntetycznym wskaźnikiem jakości kapitału ludzkiego(WJKL) obliczonym również dla województw.

W rozdziale przedstawiono analizę zmian poziomu inwestowania wludzi i rozwój ich kompetencji informatycznych w latach 2004 i 2005,będących wyrazem budowania europejskiego społeczeństwa informacyjnegooraz podjęcia inicjatywy "ePolska". Wskazano na rolę funduszystrukturalnych, które mogą pomóc w dofinansowywaniu szkoleń z zakresuICT.
seen 466 times