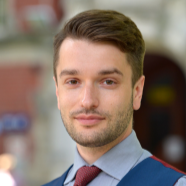 dr inż. Wojciech Wojnowski
Green analytical chemistry focuses on making analytical procedures more environmentally benign and safer to humans. The amounts and toxicity of reagents, generated waste, energy requirements, the number of procedural steps, miniaturization, and automation are just a few of the multitude of criteria considered when assessing an analytical methodology's greenness. The use of greenness assessment criteria requires dedicated tools. We...

The growing demand for wholesome and nutritious food leads to intensification of production, which in turn can have a detrimental effect on quality and well-being of consumers. For that reason, it is important to develop novel methods of food control which would be characterized by a short time of analysis, adequate sensitivity and relatively low cost. One such technique involves the use of multi-sensory devices called electronic...
Obtained scientific degrees/titles
Obtained science degree

dr inż. Chemical sciences

(Natural sciences)
seen 8399 times