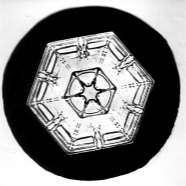 dr inż. Łukasz Marcinkowski
Kontakt dla biznesu
Centrum Transferu Wiedzy i Technologii
Lokalizacja

Al. Zwycięstwa 27, 80-219 Gdańsk

Telefon

+48 58 348 62 62

E-mail
The synergistic combination of ionic liquids (ILs) and single-drop microextraction (SDME) involves a powerful coupling toward the development of sustainable analytical methodologies. This overview provides a survey of the literature regarding the IL-SDME, including a database on relevant physicochemical properties of ILs for their application in SDME, the strategies implemented to combine IL-based SDME methods efficiently with...

Commercially available solid-phase microextraction fibers used for isolation of polar analytes are based on the adsorption phenomenon. In consequence, typical limitations bonded with analytes displacement and matrix effects are very frequent. In the present study, alternative solution is described. Polycaprolactone (PCL) was used for the first time as sorbent to isolate polar organic compounds from water samples using the membrane–solid-phase...

The density and sound velocity of the solutions of ionic liquids based on N-alkyl-N-methyl-morpholinium cations, N-ethyl-N-methylmorpholinium bis(trifluoromethanesulfonyl)imide, N-butyl-N-methylmorpholinium bis(trifluoromethanesulfonyl)imide, N-methyl-N-octyl-morpholinium bis(trifluoromethanesulfonyl)imide and N-decyl-N-methylmorpholinium bis(trifluoromethanesulfonyl)imide in dimethylsulfoxide were measured at T = (298.15 to 318.15)...
Uzyskane stopnie/tytuły naukowe
Nadanie stopnia naukowego

dr Chemia

(Dziedzina nauk chemicznych)
wyświetlono 542 razy