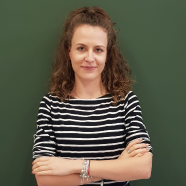 Kontakt dla biznesu
Centrum Transferu Wiedzy i Technologii
Lokalizacja

Al. Zwycięstwa 27, 80-219 Gdańsk

Telefon

+48 58 348 62 62

E-mail
Due to increasingly stringent legal regulations as well as increasing social awareness, the removal of odorous volatile organic compounds (VOCs) from air is gaining importance. This paper presents the strategy to compare selected biological methods intended for the removal of different air pollutants, especially of odorous character. Biofiltration, biotrickling filtration and bioscrubbing technologies are evaluated in terms of...

This paper presents the results of investigations on the removal of cyclohexane vapors from air using a peat-perlite packed biotrickling filter. Effects of basic process parameters i.e. IL (inlet loading) and EBRT (empty bed residence time) as well as introduction of n-butanol to the treated air stream and starvation periods on the process performance were evaluated. The results show that the introduction of hydrophilic n-butanol...

Biotrickling filtration is one of the techniques used to reduce odorants in the air. It is based on the aerobic degradation of pollutants by microorganisms located in the filter bed. The research presents the possibility of using the electronic nose prototype combined with artificial neural network for biofiltration process monitoring in terms of reduction in n-butanol concentration and odour intensity of treated air. The study...
wyświetlono 458 razy