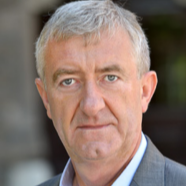 dr hab. inż. Adam Krasiński
Senior Engineering and Technical Specialist
Workplace

Pawilon Działu Eksploatacji PN18

Phone

(58) 347 10 44
Associate Professor
Workplace

Pawilon Działu Eksploatacji PN18

Phone

(58) 347 10 44
Ordinary pile bearing capacity tests are usually carried out to determine the relationship between load and displacement of pile head. The measurement system required in such tests consists of force transducer and three or four displacement gauges. The whole system is installed at the pile head above the ground level. This approach, however, does not give us complete information about the pile-soil interaction. We can only determine...

The research topic relates to the subject of deep foundations supported on continuous flight auger (CFA) piles and screw displacement piles (SDP). The authors have decided to conduct model tests of foundations supported on the group of piles mentioned above and also the tests of the same piles working alone. The tests are ongoing in Geotechnical Laboratory of Gdańsk University of Technology. The description of test procedure, interpretation...

Artykuł jest kontynuacją tematyki autora dotyczącą mechanizmu działania iniekcji ciśnieniowej pod podstawą pala wierconego. W poprzednich publikacjach, autor wykazał, że iniekcja ta w głównej mierze uaktywnia zwiększone opory gruntu wzdłuż pobocznicy pala. Na tej podstawie w niniejszym artykule zaprezentowano procedurę obliczeniową prognozowania krzywą osiadania pala wierconego z iniekcją ciśnieniową pod podstawą. Przedstawiono...
Obtained scientific degrees/titles
Obtained science degree

dr inż. Construction

(Technology)
seen 448 times