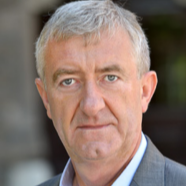 dr hab. inż. Adam Krasiński
Senior Engineering and Technical Specialist
Workplace

Pawilon Gł. Mechanika
pokój PM18

open in new tab

Phone

(58) 347 10 44

E-mail
A trial numerical simulation of screw displacement pile interaction with non-cohesive subsoil during the transfer of compression load. The simulation was carried out in an axisymmetric system. The technological phases of pile installation in the ground were numerically modelled using equivalent processes which provided similar effects to real technical actions. The results of the numerical calculations were verified by comparing...

Przedstawienie wyników badań terenowych pali przemieszczeniowych wkręcanych, zrealizowanych w ramach projektu badawczego MNiSW. Propozycja dwóch metod obliczania nośności pali przemieszczeniowych wkręcanych w niespoistym podłożu gruntowym na podstawie wyników badań CPT. Metody dostosowano do wytycznych Eurokodu 7. Weryfikacja metod obliczeniowych z wynikami badań terenowych pali.

Ordinary pile bearing capacity tests are usually carried out to determine the relationship between load and displacement of pile head. The measurement system required in such tests consists of force transducer and three or four displacement gauges. The whole system is installed at the pile head above the ground level. This approach, however, does not give us complete information about the pile-soil interaction. We can only determine...
Obtained scientific degrees/titles
Obtained science degree

dr inż. Construction

(Technology)
seen 760 times