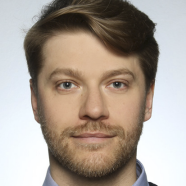 Paper presents investigation of fracture phenomenon in plain concrete and in concrete reinforced with both recycled steel fibers (RSF) and industrial steel fibers (ISF). The wedge splitting test (WST), which enables stable crack propagation for quasi-brittle materials, was carried out on 75 75 75 mm cube samples. Initially, fracture process zone development was investigated only on the surface of samples using Digital Image Correlation...

Artykuł omawia wyniki doświadczalne efektu skali w belkach żelbetowych bez zbrojenia pionowego. Belki żelbetowe były zeskałowane wzdłuż wysokości i długości. Zaobserwowane 3 różne mechanizmy zniszczenia w doświadczeniach. Wyniki efektu skali porównano z niektórymi wzorami analitycznymi z literatury.

The paper describes experimental and numerical results of concrete fracture under quasi-static uniaxial compression. Experimental uniaxial compression tests were performed on concrete cubic specimens. Fracture in concrete was detected at the aggregate level by means of three non-destructive methods: three-dimensional X-ray microcomputed tomography, two-dimensional scanning electron microscope and manual two-dimensional digital...
seen 1527 times