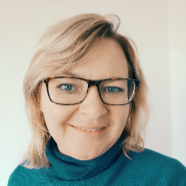 dr inż. Karolina Matej-Łukowicz
Sediments of two urban streams in northern Poland outflowing to the Baltic Sea were assessed to explain the spatial variation in relation to urbanization level of the catchment, the role of retention tanks (RTs) and identification of pollution level. During the 3 month period of investigation sediment samples were collected from the inflow (IN) and outflow (OUT) of six RTs located on streams for flood protection. Six heavy metals...

Concentrations of seven heavy metals (HMs): Zn, Cu, Pb, Cd, Ni, Cr, and Fe in core samples of bottom sediments from four retention tanks (RTs) located along the Strzyza Stream in northern Poland (Gdansk) were measured to obtain a general view of sediment quality. The recognition of contamination and potential environmental impacts is the main aim of this paper. A total of 96 sediment samples were collected from eight sampling sites...

The Baltic Region countries are obliged to meet the stringent limits of N and P discharge set by HELCOM for 2021. Area sources of pollution, including agriculture, are considered the main contributors of biogenic compounds. The Bay of Puck as an inner part of the Baltic Sea is particularly sensitive to eutrophication caused by nutrient in flow from agricultural lands. Rivers and streams inflowing to the Bay of Puck transport nitrogen...
Obtained scientific degrees/titles
Obtained science degree

dr inż. Environmental engineering

(Technology)
seen 756 times