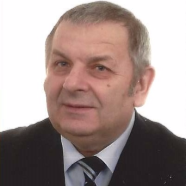 dr hab. inż. Kazimierz Jamroz
When planning their transport policy, cities usually focus on developing sustainable transport systems and reducing the negative consequences of transport. One way to deliver transport policies is to use the Sustainable Urban Mobility Plan (SUMP), a strategic document designed to meet the demand for mobility whilst ensuring adequate quality of life for the residents. The process of Sustainable Urban Mobility Planning (SUMP process)...

The objective of road safety infrastructure management is to ensure that when roads are planned, designed, built and used road risks can be systematically identified, assessed, removed and mitigated. There are a number of approaches to road safety management. European Union Directive 2008/96/EC requires EU member states to use four basic tools of road safety infrastructure management. An overview of the methods in these countries...

Since 1991 Poland's road safety has been systematically improving with a 60% reduction in road deaths. Despite the progress Poland continues to be one of the European Union' worst performing countries. The country's main road safety problems remain unchanged: dangerous behaviour of road users, underdeveloped system of road safety management and low quality of road infrastructure. This is why subsequent road safety programmes (implemented...
Obtained scientific degrees/titles
seen 1440 times