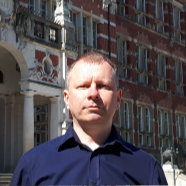 dr hab. inż. Michał Grochowski
These days deep learning is the fastest-growing field in the field of Machine Learning (ML) and Deep Neural Networks (DNN). Among many of DNN structures, the Convolutional Neural Networks (CNN) are currently the main tool used for the image analysis and classification purposes. Although great achievements and perspectives, deep neural networks and accompanying learning algorithms have some relevant challenges to tackle. In this...

The paper proposes an approach to designing the control structure and algorithms for optimising control of integrated wastewater treatment plant-sewer systems (IWWTS) under a full range of disturbance inputs. The optimised control of IWWTS allows for significant cost savings, fulfilling the effluent discharge limits over a long period and maintaining the system in sustainable operation. Due to the specific features of a wastewater...

The paper presents the results of research on the use of Deep Neural Networks (DNN) for automatic classification of the skin lesions. The authors have focused on the most effective kind of DNNs for image processing, namely Convolutional Neural Networks (CNN). In particular, three kinds of CNN were analyzed: VGG19, Residual Networks (ResNet) and the hybrid of VGG19 CNN with the Support Vector Machine (SVM). The research was carried...
Obtained scientific degrees/titles
Obtained science degree

dr hab. inż. Automation, electronics, electrical engineering and space technologies

(Engineering and Technology)
seen 2955 times