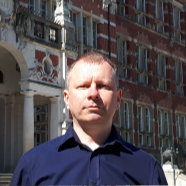 dr hab. inż. Michał Grochowski
The paper proposes an approach to designing the control structure and algorithms for optimising control of integrated wastewater treatment plant-sewer systems (IWWTS) under a full range of disturbance inputs. The optimised control of IWWTS allows for significant cost savings, fulfilling the effluent discharge limits over a long period and maintaining the system in sustainable operation. Due to the specific features of a wastewater...

Cogeneration or Combined Heat and Power (CHP) for power plants is a method of putting to use waste heat which would be otherwise released to the environment. This allows the increase in thermodynamic efficiency of the plant and can be a source of environmental friendly heat for District Heating (DH). In the paper CHP for Nuclear Power Plant (NPP) is analyzed with the focus on heat transportation. A method for effectivity and feasibility...

The paper presents utilization of one of the latest tool from the group of Machine learning techniques, namely Deep Convolutional Neural Networks (CNN), in process of decision making in selected medical problems. After the survey of the most successful applications of CNN in solving medical problems, the paper focuses on the very difficult problem of automatic analyses of the skin lesions. The authors propose the CNN structure...
seen 1123 times