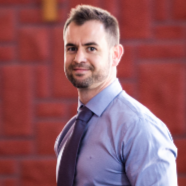 mgr inż. Paweł Pszczoliński
Employment
Research fields
A new approach to service requests management in case of insufficient hardware resources is proposed. It is based on wide aspects of requests analysis and it assures reliable and fast access to priority services. Requests are analyzed for, among others, time of occurrence, category of user who made the request, type of service, current system load and hardware utilization. Deterministic but dynamic rules help to manage system load...

Zwinne wytwarzanie oprogramowania stało się bardzo popularne. Na podstawie projektu MOST Wiedzy przedstawiono procesy i narzędzia wspierające wytwarzanie oprogramowania na Politechnice Gdańskiej. Metodologia DDD (domain-driven design) wspierana przez repozytorium GIT oraz tzw. proces "cherry picking" powoduje, że proces wytwarzania oprogramowania jest elastyczny i efektywny. Dodatkowo wprowadzenie elementów CI (continuous integration),...

Powszechnie wykorzystuje się przetwarzanie w chmurze ze względu na redukcję kosztów zakupu sprzętu oraz łatwość zarządzania środowiskiem. W artykule zaproponowano architekturę prywatnej chmury obliczeniowej opracowanej i uruchomionej na Politechnice Gdańskiej, w ramach której wdrożono nowy portal MOST Wiedzy. Technologia wykorzystana do budowy zarówno chmury, jak i portalu wykorzystuje jedynie rozwiązania open source. Omówiono...
seen 754 times