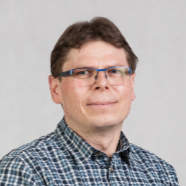 Kontakt dla biznesu
Centrum Transferu Wiedzy i Technologii
Lokalizacja

Al. Zwycięstwa 27, 80-219 Gdańsk

Telefon

+48 58 348 62 62

E-mail
The paper presents the issue of low-temperature transverse cracks which have developed in newly constructed base courses made of high-modulus asphalt concrete mix (HMAC). Numerous transverse cracks developed in the analysed HMAC base during the winter season before the pavement was actually completed, both at the transverse joint locations and in the areas between them. This had not happened so far on such a scale during road construction...

High modulus asphalt concrete (HMAC) base courses provide very good resistance to rutting and fatigue but they can increase the risk of low-temperature cracking as compared with conventional asphalt concrete (AC). The article presents the comparison of these two road materials in terms of low-temperature cracking. The statistical method based on the ordered logistic regression model was used. The analysis was based on results of...

The paper presents the comparison of calculated and measured thermal stresses induced in restrained asphalt concrete specimens by cooling. Thermal stresses were measured in the Thermal Stress Restrained Specimen Test. The calculations of thermal stresses were performed with the use of a theoretical formula based on the temperature dependent stiffness modulus. The novel approach applied in this paper was that the stiffness modulus...
Uzyskane stopnie/tytuły naukowe
Nadanie stopnia naukowego

dr inż. Budownictwo

(Dziedzina nauk technicznych)
wyświetlono 375 razy