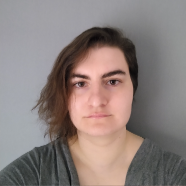 Paulina Listewnik
Kontakt dla biznesu
Centrum Transferu Wiedzy i Technologii
Lokalizacja

Al. Zwycięstwa 27, 80-219 Gdańsk

Telefon

+48 58 348 62 62

E-mail
This paper describes the construction of a system for the quasi-spectral determination of absorption and scattering parameters of animal tissue phantoms. Several tissue phantoms, including one reference and two modified for examination, were prepared from polydimethylsiloxane (PDMS). The phantoms were measured using a system based on an integrating sphere and the light sources of wavelengths commonly used for the treatment of various...

In this paper a system allowing execution of automatic measurements of optical parameters of scattering materials in an efficient and accurate manner is proposed and described. The system is designed especially for measurements of biological tissues including phantoms, which closely imitate optical characteristics of real tissue. The system has modular construction and is based on the ISEL system, luminance and color meter and...

The application of a Bluetooth skin resistance sensor in assisting people with Autism Spectrum Disorders (ASD), in their day-to-day work, is presented in this paper. The design and construction of the device are discussed. The authors have considered the best placement of the sensor, on the body, to gain the most accurate readings of user stress levels, under various conditions. Trial tests were performed on a group of sixteen...
wyświetlono 59 razy