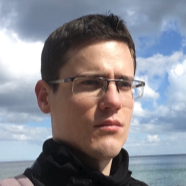 In this paper, a numerical undrained analysis of pile jacking into the subsoil using Abaqus software suit has been presented. Two different approaches, including traditional Finite Element Method (FEM) and Arbitrary Lagrangian–Eulerian (ALE) formulation, were tested. In the first method, the soil was modelled as a two-phase medium and effective stress analysis was performed. In the second one (ALE), a single-phase medium was assumed...

Numerical simulations of a pile jacking were carried out. A Coupled Eulerian–Lagrangian (CEL) formulation was used to treat with large deformation problems. An Abaqus, a commercial Finite Element Method software suit, was used as a computing environment. The Mohr–Coulomb constitutive model was applied and the Coulomb model of friction was used to describe pile-soil interaction. Calculations were made for three different pile diameters....

his paper presents the 'CPT 2012' model incorporated into the AFNOR NF P94-262:2012-07, French standard for pile design fully compatible with Eurocode 7, to the wider Polish audience. The bearing capacity of three reference columns for Vistula Marshlands have been calculated according to 'CPT 2012' model and AFNOR recommendations. Then, the design resistances have been compared with ultimate column bearing capacity measured during...
seen 473 times