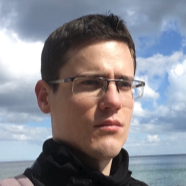 dr inż. Jakub Konkol
In this paper, a numerical undrained analysis of pile jacking into the subsoil using Abaqus software suit has been presented. Two different approaches, including traditional Finite Element Method (FEM) and Arbitrary Lagrangian–Eulerian (ALE) formulation, were tested. In the first method, the soil was modelled as a two-phase medium and effective stress analysis was performed. In the second one (ALE), a single-phase medium was assumed...

Numerical simulations of a pile jacking were carried out. A Coupled Eulerian–Lagrangian (CEL) formulation was used to treat with large deformation problems. An Abaqus, a commercial Finite Element Method software suit, was used as a computing environment. The Mohr–Coulomb constitutive model was applied and the Coulomb model of friction was used to describe pile-soil interaction. Calculations were made for three different pile diameters....

This paper presents a geotechnical characterization of deltaic soft soil deposits in the Vistula Marshlands, northern Poland. It shows the limited applicability of organic soil classifications based on Cone Penetration Tests (CPTU) and Dilatometer Tests (DMT). None of the in-situ-based classifications correctly identifies peat. Analysis of the behaviour of contractive/dilative soil layers according to Robertson's updated classification...
seen 985 times