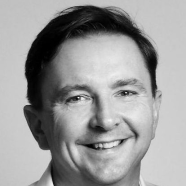 dr hab. inż. Marek Wójcikowski
Deputy Head of Department
W artykule opisano programowalny wzmacniacz transkonduktancyjny oraz konfigurowalny blok analogowy CAB składający się ze wzmacniacza transkonduktancyjnego, kluczy oraz programowalnego kondensatora. Z bloków CAB można zbudować uniwersalne, programowalne filtry. Wzmacniacz transkondukancyjny został przesymulowany oraz wykonany w technologii CMOS. Wyniki pomiarów pokazują, że transkonduktancja wzmacniacza może być przestrajana ponad...

Artykuł opisuje sprzętową implementację w układzie FPGA algorytmu wykrywającego pojazdy, przeznaczonego do zastosowania w autonomicznej sieci sensorowej. Zadaniem algorytmu jest detekcja poruszających się pojazdów w obrazie z kamery pracującej w czasie rzeczywistym. Algorytm ma na celu oszacowanie parametrów ruchu ulicznego, takich jak liczba pojazdów, ich kierunek ruchu i przybliżona prędkość, przy wykorzystaniu sprzętu sieci...

This paper presents an algorithm for the measurement of the human heart rate, using photoplethysmography (PPG), i.e., the detection of the light at the skin surface. The signal from the PPG sensor is processed in time-domain; the peaks in the preprocessed and conditioned PPG waveform are detected by using a peak detection algorithm to find the heart rate in real time. Apart from the PPG sensor, the accelerometer is also used to...
Obtained scientific degrees/titles
Obtained science degree

dr hab. inż. Electronics

(Technology)

Obtained science degree

dr inż. Electronics

(Technology)
seen 1025 times