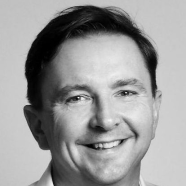 dr hab. inż. Marek Wójcikowski
Deputy Head of Department
W artykule opisano programowalny wzmacniacz transkonduktancyjny oraz konfigurowalny blok analogowy CAB składający się ze wzmacniacza transkonduktancyjnego, kluczy oraz programowalnego kondensatora. Z bloków CAB można zbudować uniwersalne, programowalne filtry. Wzmacniacz transkondukancyjny został przesymulowany oraz wykonany w technologii CMOS. Wyniki pomiarów pokazują, że transkonduktancja wzmacniacza może być przestrajana ponad...

Artykuł opisuje sprzętową implementację w układzie FPGA algorytmu wykrywającego pojazdy, przeznaczonego do zastosowania w autonomicznej sieci sensorowej. Zadaniem algorytmu jest detekcja poruszających się pojazdów w obrazie z kamery pracującej w czasie rzeczywistym. Algorytm ma na celu oszacowanie parametrów ruchu ulicznego, takich jak liczba pojazdów, ich kierunek ruchu i przybliżona prędkość, przy wykorzystaniu sprzętu sieci...

A CMOS circuit realization of a highly linear multiple-output differential operational transconductance amplifier (OTA) has been proposed. The presented approach exploits a differential pair as an input stage with both the gate and the bulk terminals as signal ports. For the proposed OTA, improved linearity is obtained by means of the active-error feedback loop operating at the bulk terminals of the input stage. SPICE simulations...
Obtained scientific degrees/titles
Obtained science degree

dr hab. inż. Electronics

(Technology)

Obtained science degree

dr inż. Electronics

(Technology)
seen 503 times