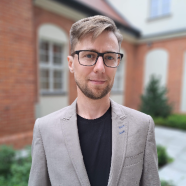 The article presents the issue of organization of railway traffic within the station, taking into account energy recuperation. We identified a number of factors which affect the energy efficiency of recuperation, including the issue of transfer of energy technology between a few vehicles. We presented some aspects of the decision problem of graphic train timetable construction with regard to recuperation. As an indicator of quality...

Artykuł nawiązuje do poprzednich prac autorów, w których przedstawiono model organizacji ruchu kooperujących pociągów z uwzględnieniem optymalizacji wykorzystania energii zwracanej do sieci jezdnej. W przedstawionej pracy zmodyfikowano model zmieniając główną zmienną sterującą, mającą wpływ na efektywne wykorzystanie energii, z czasu odjazdu na czas przyjazdu pociągu na stację lub przystanek. Optymalizacja dokonywana jest przez...

Na wstępie przeanalizowano aktualny stan wiedzy z zakresu metod wykorzystywania energii z rekuperacji oraz istniejących modeli optymalizujących ich efektywność. Na tej podstawie za główny cel pracy wyznaczono opracowanie metody modyfikacji kolejowego rozkładu jazdy, która doprowadzi do zwiększenia efektywności wykorzystania energii pochodzącej z rekuperacji. W związku z powyższym postawiono tezę, że możliwe jest zwiększenie efektywności...
Obtained scientific degrees/titles
Obtained science degree

dr inż. Transport

(Technology)

Wydział Transportu Politechniki Warszawskiej
seen 193 times