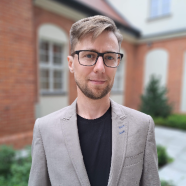 In the article, possible ways of using energy recovered during regenerative braking of trains are presented. It is pointed out that the return of recovered electricity directly to the catenary and its use in the energy cooperation of vehicles can be a no-cost method (without additional infrastructure). The method of energy cooperation between trains and its main assumptions, that uses the law of conservation of energy, are described...

The article presents the issue of organization of railway traffic within the station, taking into account energy recuperation. We identified a number of factors which affect the energy efficiency of recuperation, including the issue of transfer of energy technology between a few vehicles. We presented some aspects of the decision problem of graphic train timetable construction with regard to recuperation. As an indicator of quality...

In the introduction, possible ways of reusing energy from recuperation are presented. Next, the paper investigates the possibility of using regenerative braking in the range allowed by the detailed timetable by adopting the method of transferring the recovered electric energy directly to the catenary and immediate use of this energy by another train at the same power section. In the main part of the work, it is shown, that the...
Obtained scientific degrees/titles
Obtained science degree

dr inż. Transport

(Technology)

Wydział Transportu Politechniki Warszawskiej
seen 1210 times