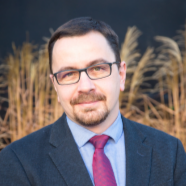 dr hab. inż. Robert Małkowski
This paper presents research on a hybrid photovoltaic-battery energy storage system, declaring its hourly production levels as a member of a balancing group submitting common scheduling unit to the day-ahead market. It also discusses the variability of photovoltaic system generation and energy storage response. The major research questions were whether the operation of a hybrid photovoltaic-battery energy storage system is viable...

The interest in energy storage is still increasing. Energy storage units are installed in high voltage networks, medium voltage networks and low voltage distribution networks as well. These units are often used to improve power quality. One of the criteria for improving power quality is reducing voltage deviations. Depending on the type of network and specifying its R/X ratio, this criterion can be fulfilled by control of active...

In contemporary power systems, the load shedding schemes are typically based on disconnecting a pre-specified amount of load after the frequency drops below a predetermined value. The actual conditions at the time of disturbance may largely dier from the assumptions, which can lead to non-optimal or ineective operation of the load shedding scheme. For many years, increasing the eectiveness of the underfrequency load shedding (UFLS)...
Obtained scientific degrees/titles
Obtained science degree

dr hab. inż. Automation, electronic and electrical engineering

(Engineering and Technology)
seen 1679 times