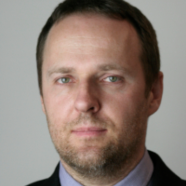 dr inż. Piotr Chrostowski
Kontakt dla biznesu
Centrum Transferu Wiedzy i Technologii
Lokalizacja

Al. Zwycięstwa 27, 80-219 Gdańsk

Telefon

+48 58 348 62 62

E-mail
In recent years, all over the world there has been a period of intensive development of GNSS (Global Navigation Satellite Systems) measurement techniques and their extension for the purpose of their applications in the field of surveying and navigation. Moreover, in many countries a rising trend in the development of rail transportation systems has been noticed. In this paper, a method of railway track geometry assessment based...

In this article, the results of the research in a field of which uses active global navigation satellite system (GNSS) geodetic networks for the inventory of geodetic geometric tram tracks are presented. The applied measurement technique has been adapted for the designing of the geometric layout of tram tracks. Several configurations of receivers and settings of an active GNSS networks with the objective to increase the accuracy...

The paper presents an analysis of the elongation of transition curves in relation to railway track alignment correction and modernisation. The analysis is based on numerical computations for a wide range of parameters describing a typical railway geometrical layout with transition curves. The differences between the horizontal ordinates of the existing layout and the layout with the elongated transition curves are evaluated and...
Uzyskane stopnie/tytuły naukowe
Nadanie stopnia naukowego

dr inż. Budownictwo

(Dziedzina nauk technicznych)
wyświetlono 250 razy