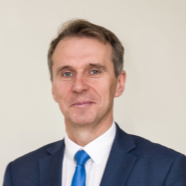 dr hab. inż. Jacek Rumiński
Head of Department
Workplace

Gmach Elektroniki Telekomunikacji i Informatyki pokój 227

Phone

(58) 347 27 85, (58) 347 13 84
In recent years, advancements in the field of the artificial intelligence (AI) gained a huge momentum due to the worldwide appliance of this technology by the industry. One of the crucial areas of AI are neural networks (NN), which enable commer‐ cial utilization of functionalities previously not accessible by usage of computers. Intrusion detection system (IDS) presents one of the domains in which neural networks are widely tested...

In this paper, the optical linear sensor, a representative of low-resolution sensors, was investigated in the multiclass recognition of near-field hand gestures. The recurrent neural network (RNN) with a gated recurrent unit (GRU) memory cell was utilized as a gestures classifier. A set of 27 gestures was collected from a group of volunteers. The 27 000 sequences obtained were divided into training, validation, and test subsets....

Bar-codes and QR-codes (Quick Response ) are often used in healthcare. In this paper an application of QR-codes to exchange of laboratory results is presented. The secure data exchange is proposed between a laboratory and a patient and between a patient and Electronic Health Records. Advanced Encryption Standard was used to provide security of data encapsulated within a QR-code. The experimental setup, named labSeq is described....
seen 4907 times