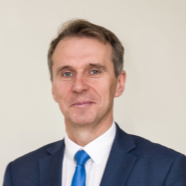 dr hab. inż. Jacek Rumiński
Head of Department
Workplace

Gmach Elektroniki Telekomunikacji i Informatyki pokój 227

Phone

(58) 347 27 85, (58) 347 13 84
Bar-codes and QR-codes (Quick Response ) are often used in healthcare. In this paper an application of QR-codes to exchange of laboratory results is presented. The secure data exchange is proposed between a laboratory and a patient and between a patient and Electronic Health Records. Advanced Encryption Standard was used to provide security of data encapsulated within a QR-code. The experimental setup, named labSeq is described....

Diagnosis of obstructive sleep apnea usually involves polysomnographic analysis, which unfortunately requires overnight stay in a specialized clinic and is very uncomfortable for a patient. This paper describes the method and apparatus for recording a set of signals to detect sleep apnea. The device records the following signals simultaneously: three-channel ECG, respiratory functions, signals from the accelerometer, and snoring...

In this paper, the optical linear sensor, a representative of low-resolution sensors, was investigated in the multiclass recognition of near-field hand gestures. The recurrent neural network (RNN) with a gated recurrent unit (GRU) memory cell was utilized as a gestures classifier. A set of 27 gestures was collected from a group of volunteers. The 27 000 sequences obtained were divided into training, validation, and test subsets....
seen 3433 times