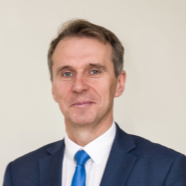 dr hab. inż. Jacek Rumiński
Diagnosis of obstructive sleep apnea usually involves polysomnographic analysis, which unfortunately requires overnight stay in a specialized clinic and is very uncomfortable for a patient. This paper describes the method and apparatus for recording a set of signals to detect sleep apnea. The device records the following signals simultaneously: three-channel ECG, respiratory functions, signals from the accelerometer, and snoring...

Bar-codes and QR-codes (Quick Response ) are often used in healthcare. In this paper an application of QR-codes to exchange of laboratory results is presented. The secure data exchange is proposed between a laboratory and a patient and between a patient and Electronic Health Records. Advanced Encryption Standard was used to provide security of data encapsulated within a QR-code. The experimental setup, named labSeq is described....

Implicit interaction combined with object recognition techniques opens a new possibility for gathering data and analyzing user behavior for activity and context recognition. The electronic eyewear platform, eGlasses, is being developed, as an integrated and autonomous system to provide interactions with smart environment. In this paper we present a method for the interactions with the recognized objects that can be used for electronic...
seen 2907 times