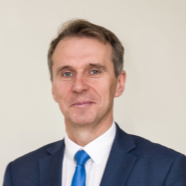 dr hab. inż. Jacek Rumiński
Reliable, remote pulse rate measurement is potentially very important for medical diagnostics and screening. In this paper the Videoplethysmography was analyzed especially to verify the possible use of signals obtained for the YUV color model in order to estimate the pulse rate, to examine what is the best pulse estimation method for short video sequences and finally, to analyze how potential PPG-signals can be distinguished from...

Remote estimation of vital signs is an important and active area of research. The goal of this work was to analyze the feasibility of estimating respiration parameters from video sequences of faces recorded using a mobile thermal camera. Different estimators were analyzed and experimentally verified. It was demonstrated that the respiration rate, periodicity of respiration, and presence and length of apnea periods could be reliably...

In this paper we investigated image processing methods for color-blind individuals. In particular we experimentally verified color naming procedure, generation of maps with color perception differences for average observers and for dichromats, and two color transformation methods. In experiments 7 mobile devices were used: 3 smart glasses and 4 smartphones. User studies were performed with 38 average observers and 9 dichromats....
seen 1570 times