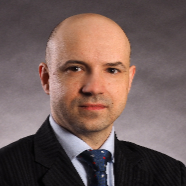 This study analyses the effect of boundary conditions during testing on the structural behaviour stiffened plates with different thicknesses subjected to compressive loads. The goal of the compressive tests is to analyse the ultimate strength of a stiffened plate. During the test, relevant physical quantities are measured and investigated. The supporting structure's behaviour is investigated by analysing the force-displacements...

The AISI 316L type steel belongs to the group of chromium-nickel stainless steels. They are determined according to European standards as X2CrNiMo17-12-2 and belong to the group of austenitic stainless steels. Steels of this group are used for elements working in seawater environments, for installations in the chemical, paper, and food, industries, for architectural elements, and many others. The chemical composition of corrosion-resistant...

In elements of steel structures working at low temperatures, there is a risk of appearance of brittle fracture. This risk is reduced through the use of certified materials having guaranteed strength at a given temperature. A method which is most frequently used to determine brittle fracture toughness is the Charpy impact test, preformed for a given temperature. For offshore structures intended to work in the arctic climat e, the...
Obtained scientific degrees/titles
Obtained science degree

dr inż. Mechanical engineering

(Technology)
seen 2652 times