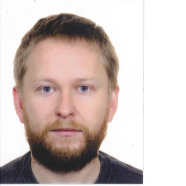 In this study, we have demonstrated the fabrication of novel materials called boron-doped carbon nanowalls (B:CNWs), which are characterized by remarkable electrochemical properties such as high standard rate constant (k°), low peak-to-peak separation value (ΔE) for the oxidation and reduction processes of the [Fe(CN)6]3–/4– redox system, and low surface resistivity. The B:CNW samples were deposited by the microwave plasma-assisted...

Growth processes of diamond thin films on the fused silica optical fibres (10 cm in length) were investigated at various temperatures. Fused silica pre-treatment by dip-coating in a dispersion consisting of detonation nanodiamond (DND) in dimethyl sulfoxide (DMSO) with polyvinyl alcohol (PVA) was applied. Nanocrystalline diamond (NCD) films were deposited on the fibres using the microwave plasma assisted chemical vapour deposition...

This paper presents boron-doped diamond (BDD) film as a conductive coating for optical and electronic purposes. Seeding and growth processes of thin diamond films on fused silica have been investigated. Growth processes of thin diamond films on fused silica were investigated at various boron doping level and methane admixture. Two step pre-treatment procedure of fused silica substrate was applied to achieve high seeding density....
seen 617 times