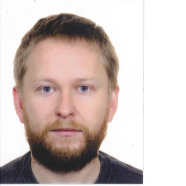 In this study, we have demonstrated the fabrication of novel materials called boron-doped carbon nanowalls (B:CNWs), which are characterized by remarkable electrochemical properties such as high standard rate constant (k°), low peak-to-peak separation value (ΔE) for the oxidation and reduction processes of the [Fe(CN)6]3–/4– redox system, and low surface resistivity. The B:CNW samples were deposited by the microwave plasma-assisted...

Carbon nanomaterials like nanotubes, nanoflakes/nanowalls and graphene have been used as electron sources due to their superior field electron emission (FEE) characteristics. Nevertheless, these materials show poor stability and a short lifetime, preventing them from being used in practical device applications. The intention of this study was to find an innovative nanomaterial, possessing both high robustness and reliable FEE behavior....

The electrochemical oxidative treatment of landfill leachates (LLs) containing high amounts of ammonia nitrogen and organic matter was used as a promising method, prior to biological processes, to achieve the final effluent quality that would be acceptable by current regulations. The deposited boron-doped diamond electrodes (BDDs) with different boron doping concentrations (10000, 5000 and 500 ppm of B) were applied as anodes....
seen 917 times