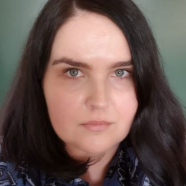 dr inż. Magdalena Brzozowska-Woś
Purpose: This paper focuses on the effects of positive and negative online reviews (eWOM) on the metrics of consumer-based brand equity (CBBE) in the context of the Polish restaurant sector. Methodology: The dedicated online survey was completed by 777 consumers, which we then analyzed with structural equation modeling. Each catering outlet was to allow to order meals online. We used descriptive analysis, confirmatory factor analysis,...

Internet Gaming Disorder (IGD) has been recognized in May 2013 and can be evaluated using the criteria developed by American Psychiatric Association (APA). The present study investigated the role each IGD criteria plays in diagnosing disordered gaming. A total of 3,377 participants (mean age 20 years, SD = 4.3 years) participated in the study. The data collected was scrutinized to detect patterns...

This work investigates the indirect effects between market orientation and hotel performance through creative marketing programs. The focus is on exploring the indirect effects between 1) customer orientation, competitor orientation, and cross-functional integration; and 2) hotel financial performance through two aspects of creative marketing programs, namely, novelty and meaningfulness. Through an empirical analysis using structural equation...
Obtained scientific degrees/titles
Obtained science degree

dr inż. Management

(Economics)
seen 1622 times