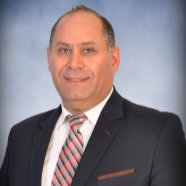 . Two-stage concrete (TSC) is a special type of concrete that the method of its construction and implementation is different from conventional one. In TSC, coarse aggregate particles are first placed in the formwork and voids between them are subsequently injected with a special cementations mixture. TSC has been successfully used in many applications, such as underwater construction, casting concrete sections congested with reinforcement...

Recent reports in the literature have shown that fber-reinforced geopolymer composites (FRGC) made with monofbers exhibit a signifcant enhancement in fracture energy. However, many aspects of the fracture performance of hybrid fberreinforced geopolymer composites (HFRGC) remain largely unexploited, and these are predominant for the structures. For the frst time, the mode I fracture energy of HFRGC is investigated. The mode I behavior...

Although there are visible signs of its gradual acceptance in North Africa through its limited use in construction, Libya has yet to explore the feasibility and applicability of self-compacting concrete (SCC) in new construction. The current study revolves around SCC made of locally available materials and the harsh environmental conditions. This paper deals with the investigation into the effect of the water to powder ratio and...
wyświetlono 17 razy