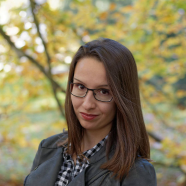 mgr inż. Karolina Makowska-Jarosik
The authors present a solution realized in Forest Opera (name in Polish: Opera Leśna) in Sopot (Poland) in connection with the modernization and construction of a new roof. The complicated structure of the roof of the facility and the used covering in form of membrane made of technical fabric required (for security reasons) to install the unit of devices allowing for the continuous geodetic monitoring of the facility. Monitoring...

The study raises the issues concerning the automatic system designed for the monitoring of movement of controlled points, located on the roof covering of the Forest Opera in Sopot. It presents the calculation algorithm proposed by authors. It takes into account the specific design and location of the test object. High forest stand makes it difficult to use distant reference points. Hence the reference points used to study the stability...

The authors present the experience and results of field studies carried out at the technical acceptance of Forest Opera (name in Polish: Opera Leśna) in Sopot (Poland). An unusual design of covering made in the form of "Sheerfill I" technical fabric membrane required spanned in the form of sails, required the use of terrestrial laser scanning. Such approach allowed for the fast and accurate record of the surface of individual panels...
seen 403 times