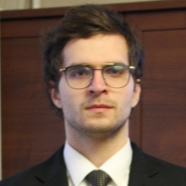 A problem of state estimation for a certain class of non-linear uncertain systems has been addressed in this paper. In particular, a sliding mode observer has been derived to produce robust and stable estimates of the state variables. The stability and robustness of the proposed sliding mode observer have been investigated under parametric and unstructured uncertainty in the system dynamics. In order to ensure an unambiguous non-linear...

The problem of mathematical modelling and indication of properties of a DIP has been investigated in this paper. The aim of this work is to aggregate the knowledge on a DIP modelling using the Euler-Lagrange formalism in the presence of external forces and friction. To indicate the main properties important for simulation, model parameters identification and control system synthesis, analytical and numerical tools have been used....

A problem of proving the observability/detectability at a given measured output for non-linear biochemical systems has been addressed in this paper. A theory of indistinguishable state trajectories has been used to prove the properties of the observability or detectability of this system. It is related to taking system dynamics into consideration depending on initial conditions and the impact of inputs taking into account a given...
Obtained scientific degrees/titles
Obtained science degree

magister inżynier Automatic control and robotics

(Technology)
seen 1727 times