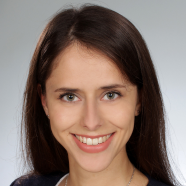 A new greedy multipoint model-order reduction algorithm for fast frequency-domain finite-element method simulations of electromagnetic problems is proposed. The location of the expansion points and the size of the projection basis are determined based on a rigorous error estimator. Compared to previous multipoint methods, the quality of the error estimator is significantly improved by ensuring the orthogonality of the projection...

There are many steps in the design of a microwave filter: mathematically describing the filter characteristics, representing the circuit as a network of lumped elements or as a coupling matrix, implementing the distributed elements, finding the initial dimensions of the physical structure, and carrying out numerical tuning using electromagnetic (EM) simulators. The whole process is painstaking and time-consuming, and it requires...

This paper proposes an automated parametric local model-order reduction scheme for the expedited design of microwave devices using the full-wave finite-element method (FEM). The approach proposed here results in parameterized reduced-order models (ROMs) that account for the geometry and material variation in the selected subregion of the structure. In each subregion, a parameter-dependent projection basis is generated by concatenating...
wyświetlono 757 razy