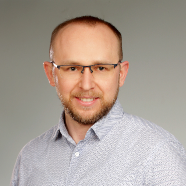 Agriculture is the major contributor of waterborne nutrient fluxes into the Baltic Sea, one of the world's most eutrophication-sensitive areas. Poland, as a large, densely populated state ohf the Baltic Region, with dominating agricultural land use, largely contributes to riverborne loads of N and P. The aim of our study was to examine the input of nutrients from three small first-order agricultural watersheds (Bladzikowski Stream,...

Coastal basins are particularly exposed to the adverse impact of anthropogenic stress. In many places, despite only the seasonal increase in the number of residents, progressive urbanization and associated changes in the catchment characteristics are noticeable. Puck Bay is part of the Gulf of Gdansk and belongs to the Baltic Sea. Although the area of Puck Bay is covered by the Natura 2000 Network, this has not saved it from eutrophication...

The study was preceded to check the impact of the adopted digital elevation model resolution on the determination of catchment parameters and the further influence of the received information on calculations related to the hydrograph at the closing point of the basin after a synthetic 100-year precipitation episode. The study area are river basins located in the Puck commune convoying water directly to the Puck Bay. These studies...
seen 350 times