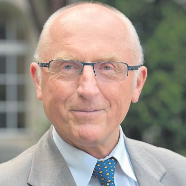 prof. dr hab. inż. Jacek Namieśnik
wyświetlamy 1000 najlepszych wyników Pomoc
Katalog Publikacji
2020
Chiral pharmaceuticals (CPs) are widely used in different areas of human life, thus they are frequentlydetected in different ecosystems. However, before CPs reach the environment, wastewater is subjected todifferent treatment processes in order to remove them. Nevertheless, such processes may affect thechirality of CPs, thus it is very important to monitor CP levels during the wastewater treatment.This review addresses the present...

Reference materials (RMs) play an important role in all elements of the quality assurance system of measurements. In this work, ``package'' 4 new CRMs (bottom sediment, herring tissue, cod tissue, cormorant tissue) were prepared and characterised to carry out the quality control in monitoring analysis of mercury and methylmercury in environmental samples. Materials - candidates were collected in Poland and south part of the Czech...

The problem of the presence of trace organic pollutants in food is of growing importance due to increasing awareness about their impact on newborns, infants and adults of reproductive age. Despite the fact that packaged food products offer many advantages, packaging can be a source of contamination for stored food. Thus, monitoring such pollution in food is of high importance. In this work, a novel methodology based on the solvent...
2019
wyświetlono 8304 razy